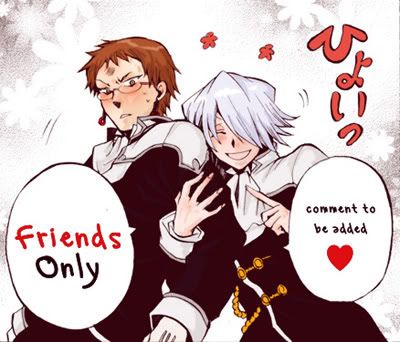 Just what it says. This is my personal journal and it's friends only!
If you would like to see my graphics, please go to
likespotatoes
. (Also please note that I am not actively making icons and whatnot anymore, but I'll keep the link here for now.)
I love making friends though. If you'd like to be friends with me, please leave a comment below. Chances are I'll add you back, if we have enough interests in common and stuffs. I don't bite!
Friends only banner made by me.